THE COST OF A CAR RESPRAY
2019-10-08 00:00:00
Car respray is necessitated due to a number of things that have brought change to the car's body paint. The most common situations that lead to this are scratches or an ageing paint job that looks discolored due to exposure to the sun.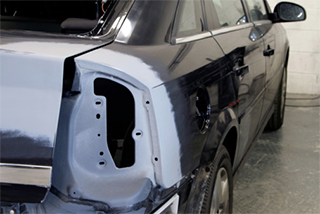 The respray required may vary, from a full body paint job to just small touch up spray to cover the scratches.
They may not come cheap, but resprays are by far a cheaper solution to those unwarranted damages that befall your car of your neighbour's car.
How cheap or expensive the paint job will depend on a number of underlying issues. The cost can go up based on the full respray and additional touches needed.
Spraying the engine bay is a bit costly compared to spraying the rooftop of the car. Any removal of a part that needs spraying and re-installation of the same will also affect the overall cost of the paint job.
The one tough thing about doing a car respray is the colour. Respray projects get complicated when there is a disconnect in the type, depth, and tone of the colour.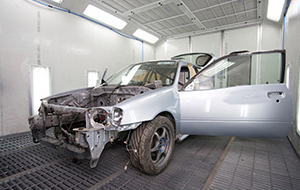 It is an unsightly thing when you have that classic car that has inconsistent body paints.
Avoiding such result will aid in avoiding the need to do a complete overhaul of the respray project.
Hiring the services or a professional car respray company will help in keeping a tab on low cost while avoiding a messy unsightly paint job on your car.
If you go over the issues that peg the respray project, it all amounts to one thing – the preparation of the car for the respray. This is actually where the back of it all, there is the equipment to be used and the removal or re-installation of parts.
All these need properly calculated decisions to ensure complete success for the car respray.
The finishing touches for the job will be as influential as the preparations. A good finish for the car respray project will not only result in precise colour rehabilitation for the car but also a lasting paint job.
Having your car resprayed can be expensive and time-consuming, in most cases car wrapping will be more effective on both components and you can easily change appearance once again if you're the kind of person who gets bored easily or like change every once in a while.
Regarding pricing on certain vehicles and special requirements, it's best to have a consultation before getting started, get in touch with us and we'll talk you through the necessary steps. Or sign up to our vehicle wrap training if you want to learn how to do this yourself.