benefits
Why choose Conect?
We have been supplying the signage and print industry for over 30 years and is recognised as a market leader.
We offer a national service and provide exceptional customer service. Today, we employ over 350 team members and 
stock some of the best-known brand solutions in our industry. Pop in and say Hi - We're located in
Dandenong Sth in Victoria, and at Pemulwuy in NSW. We are open from
8am - 5pm Monday to Friday.
Our achievements

Who we are
Meet the team!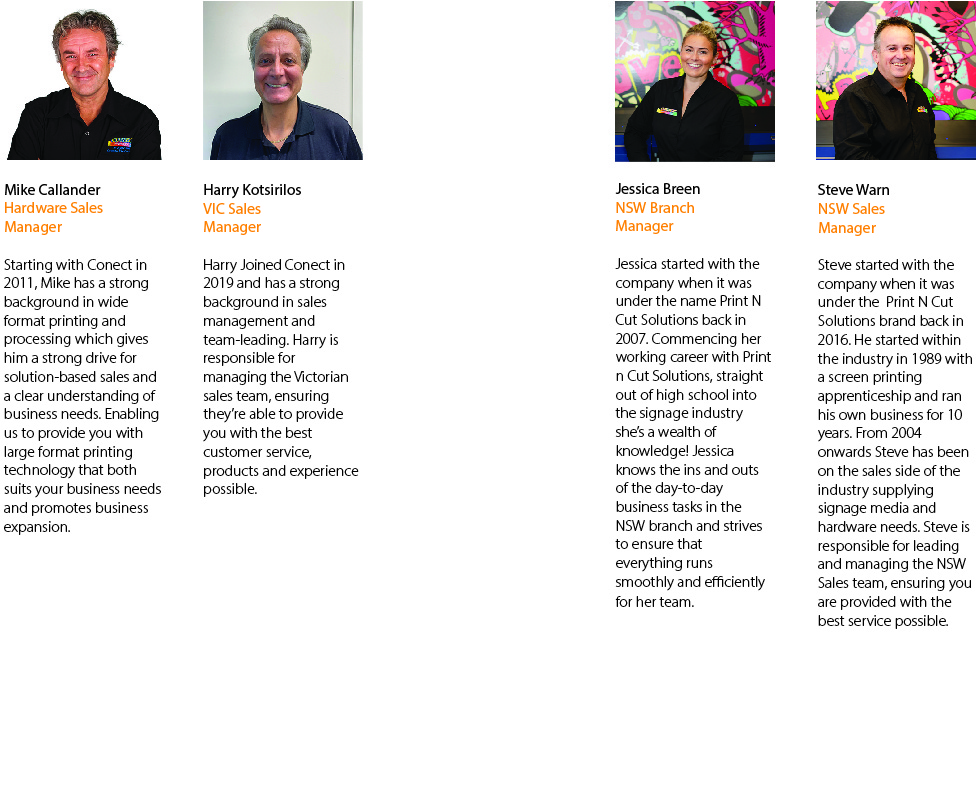 What we sell
Our Brands
We sell big brands at great prices, below are some of our major brands.